2014 Flame of Hope Award
Peter Brown and Victoria Sardi Brown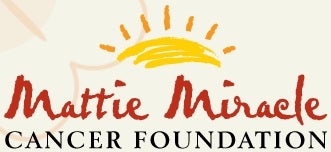 Founders of the Mattie Miracle Cancer Foundation
Childhood cancer is as much a psychological disease as it is a physical one, and it impacts the entire family. In many ways, hearing your child has cancer is the ultimate blow a parent can receive and on many levels watching your child undergo cancer treatment almost feels as if it is happening to you. It is beyond painful to hear your child say he feels ugly, that no one wants to be his friend, that no one wants to play with him, or that he thinks he is dying. These are only a few of the psychosocial issues that can arise from childhood cancer. Issues that can only be tackled with effective psychosocial support and treatment.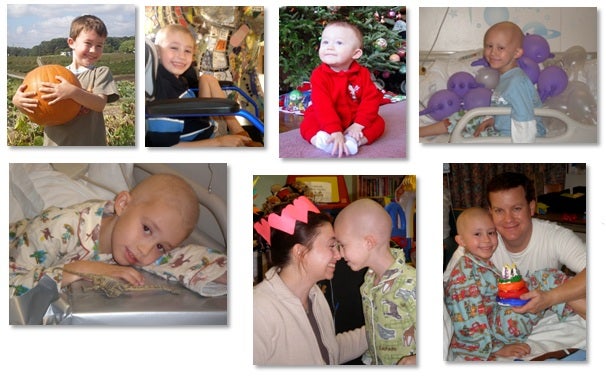 The Mattie Miracle Cancer Foundation is a 501(c)(3) Public Charity, founded by Peter and Victoria Brown, in the loving memory of Mattie, their seven year-old son who passed away in 2009, after a 14 month battle with multi-focal osteosarcoma. Mattie is the reason that his parents have committed themselves to the work of the Foundation. Mattie was only 7, but he was their life's greatest teacher. They observed not only the physical impact of cancer on his body, but more importantly they witnessed the deep and heart wrenching psychological changes on such a young mind. Mattie's cancer impacted his parents enormously. Vicki had to quit her job and Peter struggled to balance full-time work and living in the hospital. They had to adjust to living in a small hospital room for weeks on end in which there was no privacy, sounds and lights blaring 24 hours a day, they had to share showers with other families, sleep in chairs, survive from one scan to the next as they awaited test results to see if treatment was working, and overall they had to worry about whether they were making the best medical care decisions for Mattie. Mattie was unable to go to school and therefore became socially isolated, depressed, anxious, and developed medical post traumatic stress disorder from his intense treatments. Mattie's parents have tried to take their tragedy and channel their grief to help support other children and their families with cancer.
Specifically, Mattie Miracle is dedicated to addressing the psychosocial needs of children and families living with childhood cancer as well as educating health care providers on the impact of such a diagnosis on children and their families. The Foundation's core objectives are: (1) To advocate, educate, and enhance awareness of the psychosocial needs of children with cancer and their families, (2) To provide direct psychosocial support services to children with cancer and their families, and (3) To create and implement a national psychosocial standard of care (Standards of care define the minimum types of psychosocial services which should be available to children with cancer and their family members, no matter where in the U.S. cancer care is received).
Highlights of Mattie Miracle's accomplishments include:
Funding a Child Life Specialist position at Georgetown University Hospital three years in a row. This professional assists 3500 children and families each year.
Founding contributor and maintains a snack cart that provides free snacks for in-patient pediatric families at Georgetown University Hospital.
Sponsoring a monthly pediatric nurse support group luncheon two years in a row.
Held first ever Childhood Cancer Psychosocial Symposium on Capitol Hill in March, 2012.
Sponsored a psychosocial childhood cancer think tank two years in a row at the American Psychosocial Oncology Society conference in which a group of 40 multidisciplinary health care professionals were assembled to develop a national psychosocial standard of care.