Spring 2022 Update
Thank you for visiting the Georgetown Pediatrics Gala site
We continue to monitor the public health conditions and look forward to announcing plans for the next Gala in the coming months.
Thank you to our Friends and Sponsors who have contributed so generously to our mission during these challenging times.
Consistent with our Gala Proceeds Statement, donations received are directed to supporting pediatric researchers working to advance children's health and our many pediatric programs that serve children and families in need.
For more information or to make a donation please contact Nora Frieden, Administrator, Georgetown Pediatrics at friedenn@gunet.georgetown.edu (new window)
Thank you to Friends and Sponsors for joining us for our virtual presentation of the 21st Annual Georgetown Pediatrics Gala
held on Wednesday, October 21st 2020
Presenting Sponsor
The Embassy of the State of Qatar
Program Highlights:
Honorary Gala Host His Excellency Meshal bin Hamad Al Thani
Ambassador of the State of Qatar to the United States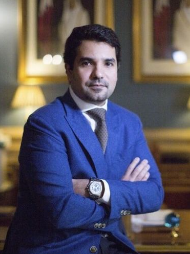 Moderated Panel Discussion on Community Relief Efforts
Hosted by Richard Lui, Anchor, MSNBC and NBC News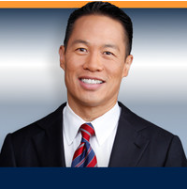 with
Janine Rethy, MD | Maria Aramburu de la Guardia, MD | Nichelle Johnson, MPH
Welcome Remarks
Michael C. Sachtleben
President, MedStar Georgetown University Hospital
Special COVID Safety Presentation
Michael J. Donnelly, MD
Chair, Department of Pediatrics
Georgetown University – MedStar Georgetown University Hospital
Essential Worker Tribute
Claire Romansky, Program Emcee