2012 Flame of Hope Award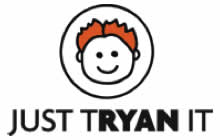 JUST TRYAN IT supports families fighting childhood cancer by providing them with financial assistance for everyday bills and non-­‐medical expenses.
Founded in 2010, the organization is named in honor of Ryan Darby, a Bethesda, Maryland native who was just six years old when diagnosed with leukemia. Ryan is now in his second year of treatment and motivates children and adults alike with his motto, "never look back, only forward." He speaks at schools and community events, inspiring kids to do their best and appreciate each day. Together with Ryan, JUST TRYAN IT instills the importance of philanthropy and service, promotes wellness, and inspires tomorrow's leaders to make a difference in their communities. In less than two years, JUST TRYAN IT has raised over $150,000 for Georgetown University Hospital's Pediatric Hematology/Oncology Family Assistance Fund.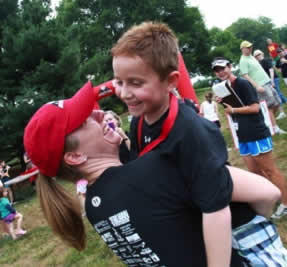 These funds are making an impact. "It is just amazing what help [JUST TRYAN IT] has given in such a short period of time," said Mr. S., whose grandson was recently diagnosed with osteosarcoma. "When this started, I honestly didn't see how [our grandson's situation] was going to be managed. And I know we have a long way to go, but at least we have some hope now." JUST TRYAN IT provided Mr. S. and his family with financial assistance so they could focus their attention on their sick child's care.
Over 80 families have received mortgage assistance, help with transportation, or other financial support from JUST TRYAN IT. Fighting cancer is hard enough; JUST TRYAN IT helps families avoid fighting a financial battle as well.
The organization's signature event is a youth triathlon at the Landon School in Bethesda, MD. Each year, three hundred racers aged 6 to 12 compete before more than 1000 spectators. JUST TRYAN IT's Partnership Program matches interested racers with childhood cancer survivors to raise awareness and personalize the event's mission for each child. Almost 50% of the funds are raised personally by kids under the age of 12.